Which Camera Should I Use?


Please read the following article and use it in conjunction with our free simplified guide to how to choose the right camera.
With so many options for recording moments, (taking photos, videos etc), out there today it can get very confusing as to which option is best for you. Now, please note that the words, 'best for you' are the definitive words that will ultimately choose the camera for you.
As a collector of cameras, (I currently own 8 cameras, from mobile phones to high end medium format digital cameras), I love the touch and feel of a 'real camera', ie one that feels like it was built for photography and not one where photography is not it's primary function.
So, what types of camera are there?
Medium Format (Digital or Analogue) Cameras

Single Lens Reflex (Digital or Analogue) Cameras
Mirrorless Cameras
Compact Cameras
Action Video/Still Cameras
Smart Phones Cameras
Instant Print Cameras
Single Use Cameras
The above list, reading from the top down, is generally reading from the highest quality type of camera down. Whilst each camera type will vary from model to model in it's functionality, each type will have it's limitations, and it is these limitations that I am basing this list upon, eg the limitations of a DSLR will be far less than a smart phone etc. I have included smart phone cameras in the list as though not primarily a camera, they are becoming more and more recognised and used for photography as phone models progress.
Here are some important factors that affect quality and can influence buying decisions:
Sensor Size (The larger the better, as each pixel can record more light)
Lens Quality (Better, ie clearer, lenses will make for a sharper picture)
Lens Size (The larger the lens diameter the more light it can allow in - compare a DSLR to a smart phone)
Build Quality - (Professional cameras such as high end DSLR's are built for more regular use and heavier handling)


With regards to a cameras resolution, ie how many megapixels it has, megapixels does not in any way depict the quality of a camera. Whilst higher end cameras do usually offer higher megapixels, it does not mean they are a better camera. Megapixels simply are the number of recording pixels the camera has and as a result will mean that they can be enlarged to a greater size than lower resolution cameras.


Medium Format (Digital or Film) Cameras
Professional quality medium format cameras offer great image quality, large file sizes and coupled with top quality lenses the results are truly great.

PRICE: $$$$$
QUALITY: 10/10
Very good image quality
Allow for large enlargements
Big range of accessories available
High quality interchangablelenses
Can add filters easily
Expensive
Big, heavy and bulky
Usually more manually operated with limited preset modes
Large file sizes
Difficult to handhold due to weight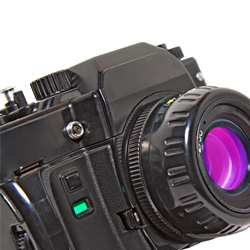 Single Lens Reflex or DSLR Cameras
Single Lens Reflex (Digital or Analogue), commonly called DSLR, (for digital), or SLR for film. These cameras were hugely popular in the past due to their professional look and outstanding quality, availability and range of accessories. Nowadays, they tend to be more used by the professional photographer or serious amateur.
PRICE: $$$$
QUALITY: 8/10
Good image quality
Interchangablelenses
Allow for a decent size reproduction
Huge range of camera features
Excellent range of accessories in varying price ranges
Can be handheld as not too heavy
Offer preset modes for shooting as well as manual modes
Readily available
Can add filters easily
Can be heavy
Can be a little expensive, (varies on quality of equipment bought)
In comparison to modern day cameras can be quite bulky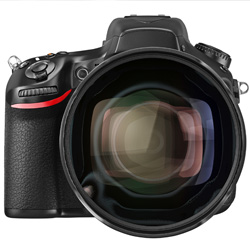 Very much like an SLR or DSLR the mirrorless range of cameras are relatively new to the market and offer great image quality, (like a DSLR), in a much more compact, lightweight housing.

PRICE: $$$
QUALITY: 8/10
Good image quality
Interchangablelenses
Allow for a decent size reproduction
Huge range of camera features
Excellent range of accessories in varying price ranges
Can be handheld as not heavy
Offer preset modes for shooting as well as manual modes
Readily available
Lightweight and compact
Can add filters easily
Build quality is not usually as rugged as a DSLR
Slightly smaller sensors than DSLR's
Lenses are usually a little smaller in diameter, resulting in less light intake



As their name suggests compact cameras were built to be a simple and compact camera for the everyday user. Whilst some high end compact cameras will give you full manual controls most are simply an advanced point and shoot system, with intelligent pre-defined shooting modes for varying situations eg indoors, fireworks, sunny, cloudy etc.

PRICE: $$
QUALITY: 5/10
Compact Size
Simple to use ( effectively a Point & Shoot)
Price
Lenses and sensors not as high a quality as above options
Cannot change lenses
Cannot add filters, (usually)
Reproduction size is not too large
Limited accessories available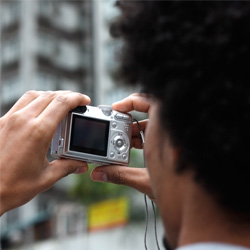 Action Video/Still Cameras
Trending at the moment are the compact sized action cameras offering an extremely wide angle field of view. These are great for extreme sports, and give an in-your-face perspective, making you feel like you are actually there. They shoot good video quality. They have many accessories available for them to cover most events.
PRICE: $$$
QUALITY: 5/10
Compact
Very good video
Extremely wide field of view
Many accessories for extreme situations
Price
Very lightweight
Easy connection to smart phones
Lenses can be prone to distortion due to extreme field of view
Build quality can be poor to reduce weight
Very small lenses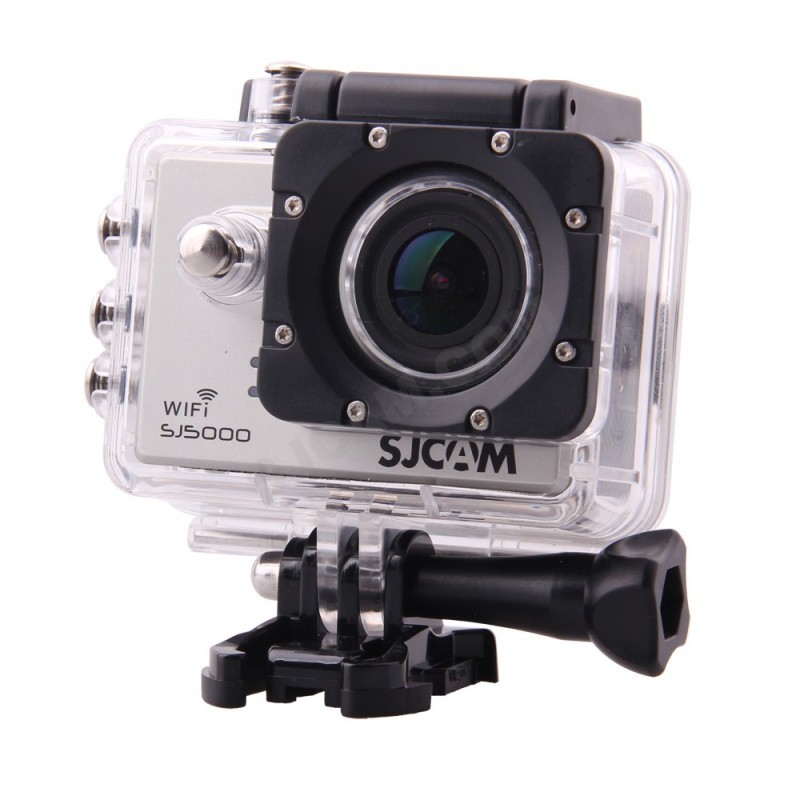 Smart phones are far more than just a phone, they all now have the ability to take photos and shoot video at a high level. The main reason these are so popular is that they are never far away from their user, meaning when nothing else is around you can still take a photo.
PRICE: $$$
QUALITY: 4/10
Owned by most people
Always with you
Huge editing software range
Multipurpose
Expensive
Very small lens
Quality not amazing
Limited printability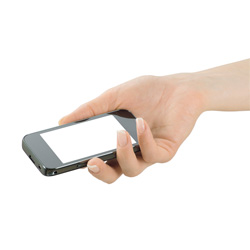 A trendy type of camera, the hugely popular Fuji Instax and Polaroid branded cameras offer instant prints at a limited size. A great novelty item and prints can be printed on various background paper. Great for sharing with friends etc and adding personal messages
PRICE: $$
QUALITY: 2/10
Trendy
Huge range of accessories
Instant prints
Point & Shoot
Bulky
Expensive for consumables
Very poor image quality
Limited functionality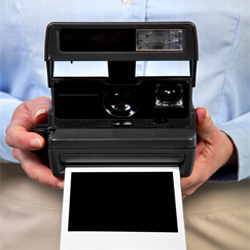 As their name suggests these cameras use film and are of a single use nature, (usually allowing approx 27 exposures).
PRICE: $
QUALITY: 2/10
Point & Shoot
Convenient
Price
Low Quality
Cannot be reused
Requires film to be processed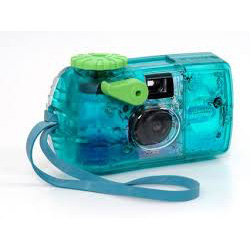 Nowadays film photography is almost non existent, with many film photographers, (mostly purists who choose not to make the transition), facing the ever increasingly difficult job of purchasing film, and then getting film processed, which is a dying art in many labs. Digital photography has introduced many huge advantages for photographers, primarily being that when a photo is taken we have the ability to instantly view it, and, (as memory cards are reusable), reshoot it to get the desired results. Whilst for some this means that the knowledge previously required when shooting film may get lost, I believe that it has inadvertantly given photographers the ability to learn photography at a far greater level with instant results, and self critique, (especially when the camera is set outside of pre programmed modes).
Whichever camera you choose will serve a certain functionality for you, but knowing what you want/expect out of a camera is the key to choosing the correct camera, eg you may not need a camera with 61 focus points, or the ability to photograph underwater. You don't need to get the most expensive camera available if it's features go beyond your needs, inversely you shouldn't expect a camera to be able to do what it was not built for. Making a list of all your needs is a great place to start, combine this with our Choosing The Right Camera downloadable pdf and this will set you in the right direction for making the correct purchase. Whilst it is great to buy online, (and usually save a few dollars), nothing beats speaking to a knowledgable salesperson and actually holding and using varying models that meet your above listed needs, (which they will be more than happy to match for you).
One final note, and this is very important to bear in mind, is that the best camera ever is the one that you have with you at the exact moment you need it. There is nothing worse than being in the correct moment, (ie the perfect location at the perfect time), and not having a camera on you, (even if it is a smart phone!)

If you are considering buying a camera and have any questions please feel free to add them to the comments below and I can give you my honest opinion.
Happy Shooting :-)
Please note that this article is based upon my opinions solely. My opinions have been generated over a 20 year period within photography, working as a professional in many varying photography jobs, (including camera sales), where I was fortunate enough to be able to get my hands on all types of cameras and learn inside and out their features and functionality.