Now that we are in to whale watching season again, we would like to share with you some photographic tips to get the best photos possible from your camera of choice. Here are our top ten tips to getting professional results every time: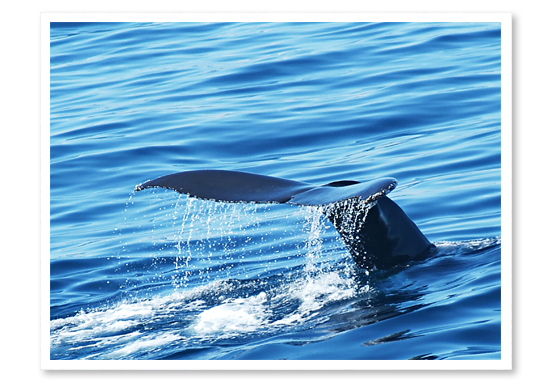 Whales can appear from anywhere and at any time, and can dive for minutes on end, so the most important advice we can give is to make sure that you are braced and ready to go for when these beautiful animals do appear.
2. Use a Fast Shutter Speed.
Using a fast shutter speed will allow you to 'freeze' the moment. As whales are a moving subject, you will need to use a fast shutter speed to capture the moments they briefly appear. If you have the option to set your camera to 'Shutter Priority' mode, then do and choose a speed of preferably 1/500th second or faster. You might need to use a high ISO to bring your camera in to useable perimeters.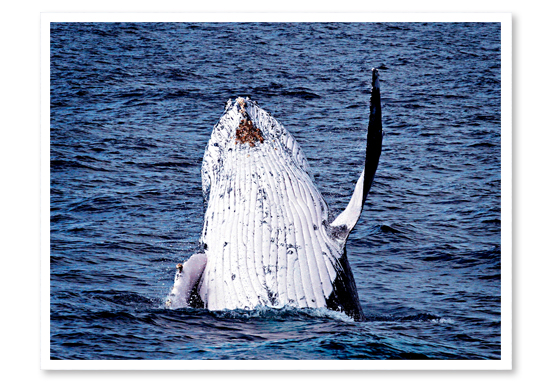 3. Use a Circular Polarising Filter.
Circular polarising filters, like polarised sunglasses, reduce reflections off water and increase colour saturation to give a 'travel brochure' type of result. As per tip 1 be prepared with your camera ready and filter set to maximum polarisation.
4. Consider manual focus.
As whales only make a brief appearance, a camera can often struggle to focus quick enough to capture the best parts of the appearance. Have your camera pre focused at a distance similar to how far away you expect the whale to appear and switch it then to manual focus. This will stop the camera from attempting to focus when you press the shutter, and will let you instantly take the photo.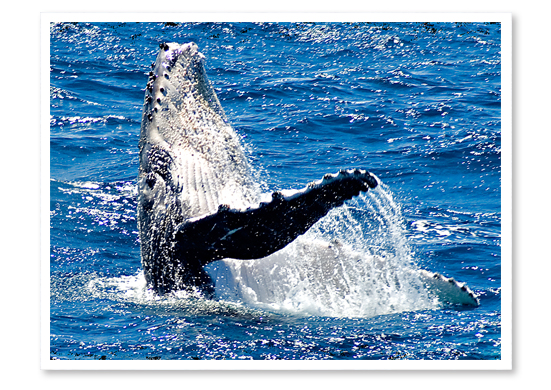 Using a large telephoto lens will allow you to get closer to the whales without physically getting closer. Ideally a large telephoto zoom would be perfect, eg 100 - 300mm lens, and will allow you the flexibility of adjusting your focal length to suit the whale proximity to you.
6. Don't look through the camera.
Whales can appear anywhere, and at any time with no pre warning. We recommend that rather than looking through the viewfinder, trying to guesstimate where the whale will appear, look out normally for whales and have your camera ready so that when they do appear you can quickly frame and photograph them.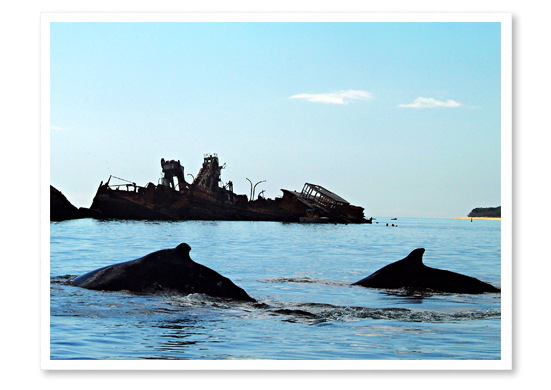 7. Try to get a good vantage point nice and early.
Establish a good point on the boat nice and early so that when you go see a whale there are no obstructions in the way, and other distractions. Ideally choose a location where you can brace yourself comfortably to allow both hands to be free to how the camera and adjust your zoom accordingly.
8. Use continuous shooting mode.
If your camera allows it shoot in a continuous shooting mode, this will mean you can press the shutter down and keep it down for the duration of the whales appearance and get several photos instead of just the one, increasing your chance of getting the 'hero' shot.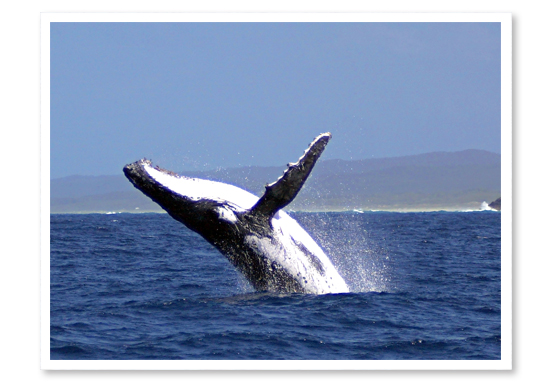 Yes, I know we covered this in tip 1, but we can't stress enough the importance of having your camera ready to shoot before the whales make their brief appearances. This will make the difference of getting the shot as opposed to the post-appearance splash.
Remember, you are in the presence of these amazing animals, don't get too caught up in the moment trying to capture your photos, that you don't enjoy it and don't appreciate them, after all taking a photograph is simply capturing a moment lived.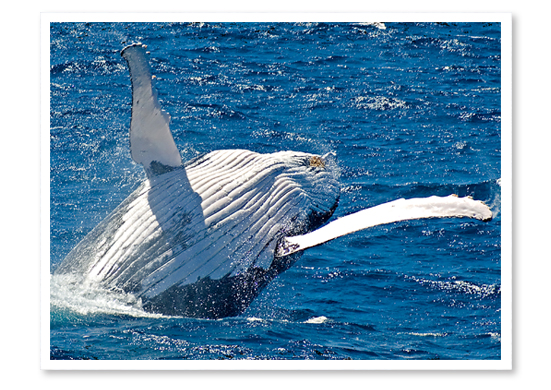 We hope these tips have been helpful, and you have learnt enough to get some great photos out of your whale watching experience. We would love to see your photos and hear your experiences, so please share your recommendations and beautiful photos below.